Education
Schools can only sell NCERT books, stationary only at MRP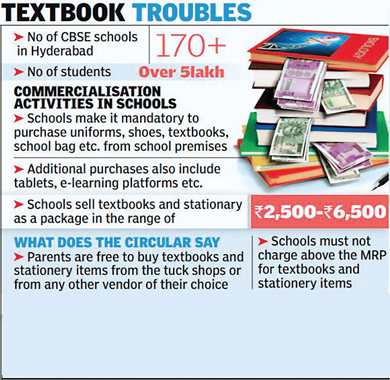 Children's books publishers, line up with your books outside the school gates. CBSE has not said, schools cannot prescribe other books, only they cannot sell within campus.
Stationery, tuck shops or book clubs within the school premises have now been barred from selling private publishers' books. The Central Board of Secondary Education has further ordered them to sell (within school premises) all stationery items such as pen, pencil, notebook etc. at Maximum Retail Price (MRPs) and not more than that.
A new circular has been sent to all the CBSE affiliated schools across the nation with yet another warning that selling books other than the National Council of Educational Research and Training (NCERT) books within their premises will be considered a violation of the circular and 'will attract strict action against the school'.
After two years of tussle with schools, in September 2017, the CBSE finally relented and allowed affiliated schools to resort to restricted commerce and sell NCERT books, stationery and other study materials through shops in campuses. It amended all its previous circulars to allow tuck shops to be opened inside school premises.
'Schools are allowed to place indent for purchase of NCERT books directly through its website for distribution among their students and for this purpose, a tuck shop may be opened inside the premises of the schools', the CBSE said in the September circular.
On 28 December, a PTI report said Minister of State for Human Resource Development, Upendra Kushwaha had told the Rajya Sabha in a written answer to a question raised in Parliament that, 'the CBSE has not mandated schools to prescribe only NCERT text books'.
'The Central Board of Secondary Education has not issued any advisory/directive to schools affiliated to it to compulsorily prescribe textbook published by NCERT', said the written response. He also told the House that NCERT has conducted 'a review of all its textbooks and rectified factual errors', if any, besides updating data.
However, some more confusion was added to the jubilation of private publishers with yet another CBSE warning to shops in school premises to limit sale to NCERT books only.
What did this mean now? No private publisher books in school shops. MRP for all sales within premises. Fair enough. A member of CBSE Chairman's Office, Delhi has further clarified, 'We aim to maintain a uniformity of curriculum across the country. Since our curriculum is based on NCERT textbooks… therefore… in order to form a common ground for education in every State of India, we came upon this decision'.
He points out that, time and again the concerned CBSE authorities are coming up with 'orders' to promote NCERT textbooks amongst schools and these 'circulars (in other words orders)' have shot NCERT sale up by 20 per cent. Earlier, the board had also said that as per rule 19.1 (ii) of the CBSE Affiliation By-Laws, institutions such as societies, trusts and companies registered under Section 25 of the Companies Act-1956 should ensure that schools are run as a 'community service', and not as a business venture. This means that the educational institutions concerned shouldn't indulge in any kind of commercial activity.
So what are we to make out from what the minister said in Parliament? Enigmatically, yet another official in CBSE clarifies, 'Though we have restricted schools from selling books by private publishers, we have not barred students from referring to their reference or help books'.
So, children's books publishers, Get your online order sites buzzing, or tie up with Amazon for smarter listing. Classwise.
Mark of quality–is it just marks in the exams?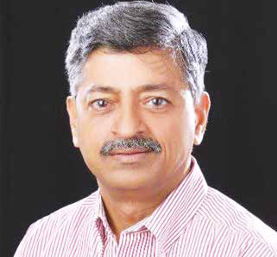 Sesh Seshadri
Publishing Consultant
I visit several schools each year with a clear aim to understand and learn the teaching methodology, approach and learning outcomes.
Most school leaders are often asked to reflect on their core values or educational philosophy. Their standard reply seems to be that the focus is on 'supporting every student to reach their full potential'. This is further supplemented by the statement that their schools provides a well-rounded, holistic curriculum.
However, when you go around the campus of most schools there are no signs of co-curricular programme, creative and performing arts. These schools generally have top grades in their examinations. Top scores are no doubt a laudable achievement, but who is chasing this and only this? Is it the School, Pupil, Parent or the community at large?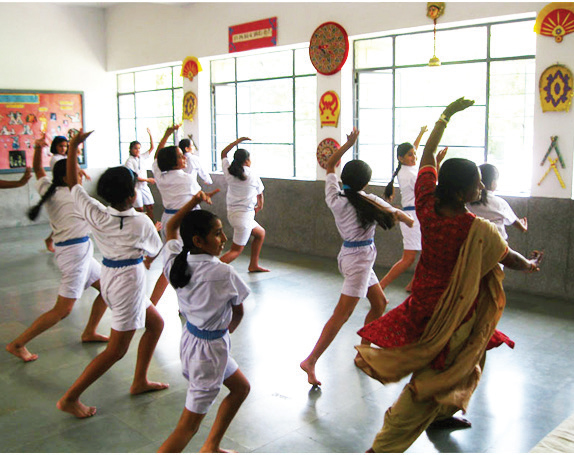 Is success equal to high marks in the annual examination? This aim to achieve higher marks brings on pressure on the student, schools and the immediate environment. This business of chasing marks is affecting our young children and brings anxiety in them. I am not sure whether teachers pass on this pressure to students or vice versa. Children are taking tuition lessons beyond their classroom interaction to achieve higher marks, which in turn affects their mental health. Taking extra classes of anywhere between 2 to 4 hours of tuition, after an entire school day of close to 8 hours would damage anyone's mental well-being.
The fact of the matter is that our current education system is not supporting student wellbeing and mental health. We are not discussing whether we should set higher or lower expectations. Surely everyone knows that setting higher expectations is crucial for human development.
The reason I am voicing my views on this issue is because, soon we will have the NEW Curriculum Framework for Education. Here is an opportunity to change the focus of our curriculums. It can set targets for character strengths, skills and talents.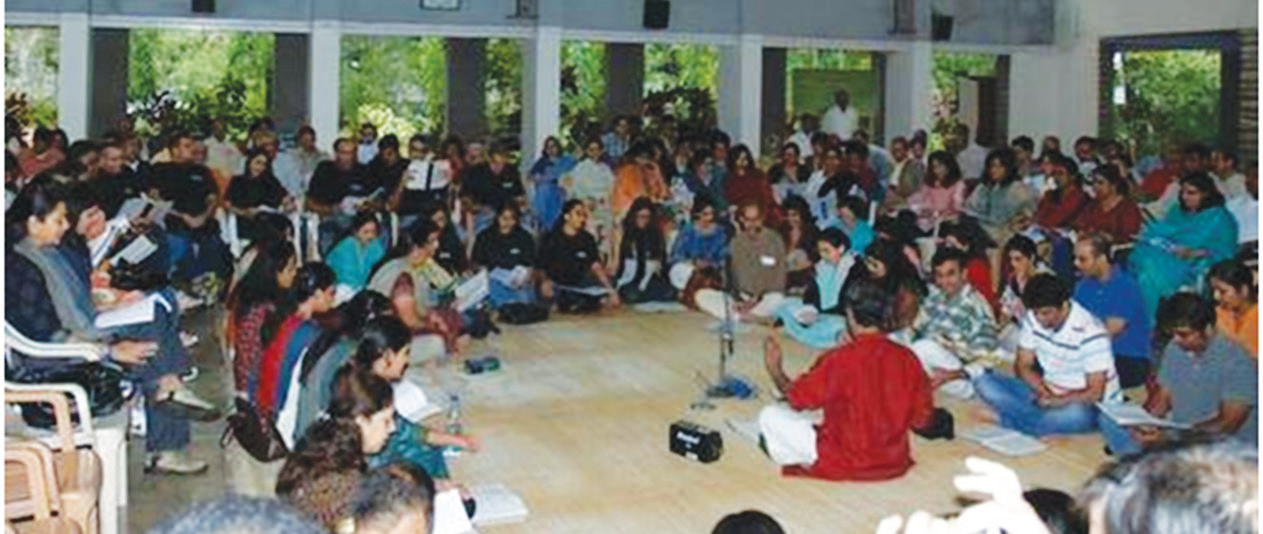 Do we recommend students to make time to support charity events and be active role models?
Top grades are not education. Parents and Teachers must change their opinion towards this and not the Students. This message should be reinforced at home by parents. We expect a lot from our young people and they know it.
I will end with a question posed to me by a parent: Should they reduce their screen time?
Women's leadership in conservation has provided nation direction: Sunita Narain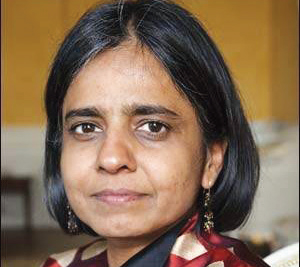 We know that women and environment have a special relationship. It is they who have the responsibility to care for basic needs of the family: water or firewood. For instance, they are the ones who collect water for drinking and as water gets scare or gets polluted they have to walk longer and longer distances. They understand the pain of degradation; they are the first to argue that environment must be protected and regenerated at any cost.
In India, the first environmental movement, the Chipko, was fought to protect their forest. Women in many other villages have worked tirelessly to plant trees or restore traditional waterbodies. Their leadership in this area has provided the country the direction it needs to manage its resources and to look for the critical balance between environment and development.
As far as where I see India going vis-à-vis environment, I think it is going to be a very tough challenge for us. I believe that we have become much more conscious of the environmental issues. They are now mainstream.
We see the concern has also grown but the fact is that we are still not strong enough to stand behind the solutions that exist. This is also because the solutions will demand us to do things differently, will demand us to do work differently, development differently and that often the solutions will have to be invented in particular Indian sense in an Indian way because many times these solutions have been invented in the richer parts of the world and are often too expensive for us to use and requires us to think differently and to do things differently on the ground. This is really where I believe the big challenge for us is going to be. But I believe that with growing consciousness we will find the answers and also succeed.