We should know our rights and get equally paid: Sudha Murthy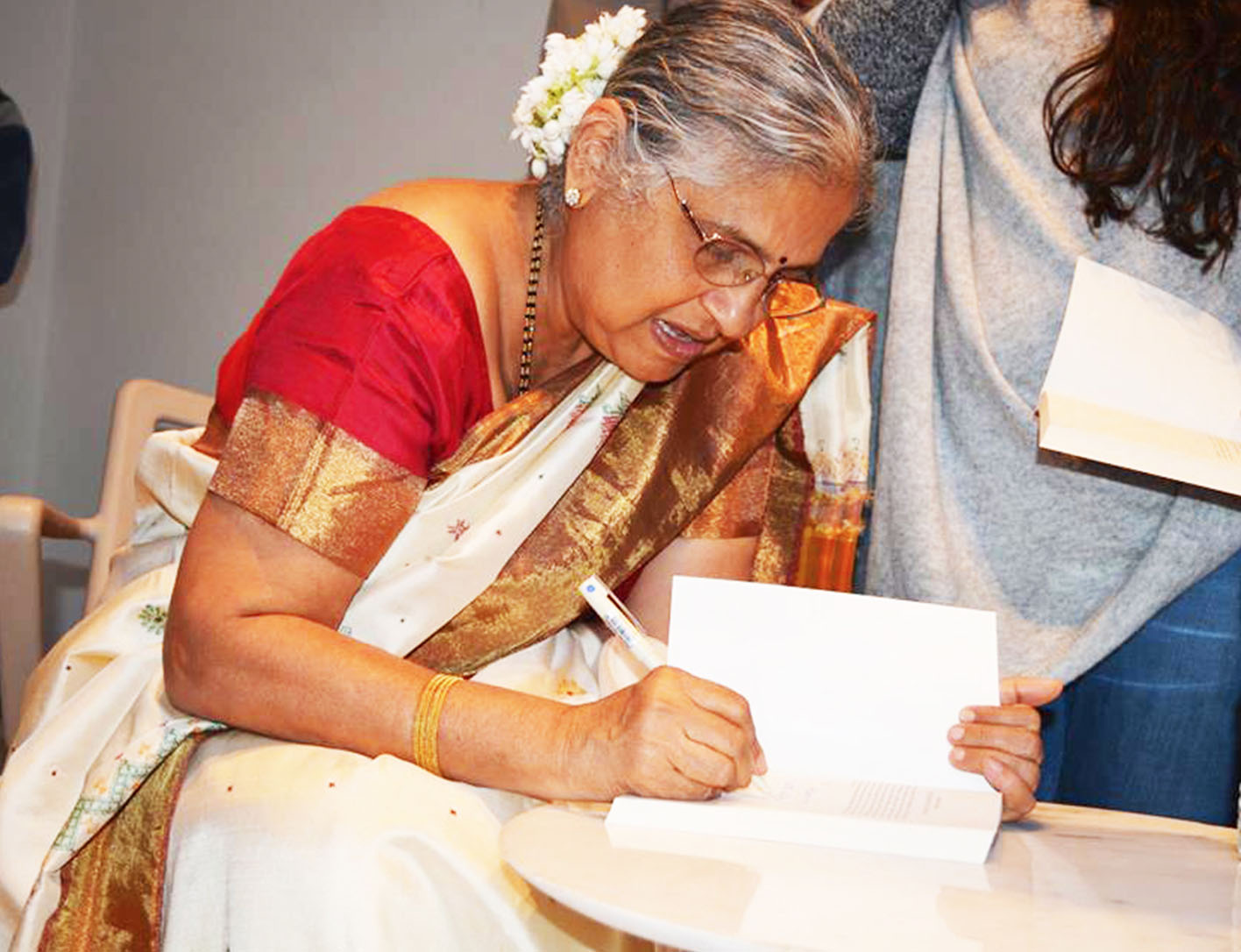 Sudha Murthy is a well-known philanthropist and an eminent author. She is also the chairperson of the Infosys Foundation. Born in Shiggaon in Karnataka, she is the daughter of surgeon RH Kulkarni and his wife Vimala. Her childhood experiences form the historical basis for her first notable work entitled How I Taught my Grandmother to Read & Other Stories. She was trained as an engineer. Sudha Murthy is also the famous girl who had written a postcard to JRD Tata, complaining of the 'men only' gender bias at TELCO. As a result, she was granted a special interview and hired immediately. Sudha met NR Narayana Murthy while employed as an engineer at TELCO in Pune. In a Ficci Ladies Organisation function Murthy said, the advice she got from JRD when she left her job to assist her husband Narayana Murthy to set up the startup company Infosys, was, remember that no one is owner of money. 'You are only trustee of money and it always changes hands. When you are successful, give it back to society that gave you so much goodwill.' In an interview for Filmfare, Sudha admitted that she is a huge film buff: 'I have 500 DVDs that I watch in my home theatre. I see a film in totality—its direction, editing—all aspects. People know me as a social worker, as an author… but no one knows me as a movie buff'. She said she even went to the extent of watching 365 films in 365 days. 'I could have actually become a film journalist. I never get bored of movies!'
Among more than a dozen popular books are Something Happened on the Way to Heaven,The Day I Stopped Drinking Milk,Gently Falls the Bakula,The Bird with Golden Wings: Stories of Wit and Magic, Grandma's Bag of Stories (children's fiction),The Magic Drum And Other Favourite Stories (children's stories), The Mother I Never Knew( a novella) and The Magic of the Lost Temple. During an enriching conversation with her at Delhi's Oxford Bookstore, where her latest book, The Serpent's Revenge: Unusual tales from the Mahabharata, was released, she talked to Book Link on feminism, her childhood, her inspirations, and her upcoming projects
We all know Sudha Murthy as the Chairman of the Infosys Foundation, a philanthropist and children's author but very few of us know Sudha Kulkarni. What was your childhood like?
We used to explore a lot. Right from our school to home and vice-versa. We used to take the longest of all routes with lots of hurdles like puddles and forests. We had a beautiful and adventurous childhood with our maternal grandparents. My grandfather inculcated in me a love for books, history, mathematics and India. Without realising it, he also instilled a free and adventurous spirit within me.
What habits would you really like to be inculcated in a child  from her or his early days?
I would like children to inculcate the habit of reading from their early days because it will make them mature, help them to understand everything, write properly and gain more knowledge.
What are your next subject and next work? Are you okay with 15-year-old writing novels? What about the language? What about promoting children writing in regional languages?
Many people are asking me to write an auto-biography but I do not feel like working on one as I do not find my entire journey worth telling. My life is very simple and so will be my biography. As for the language with English, I also write in Kannada. I love story telling very much and I will keep writing for children.
Women and women issues form a central part of most of your novels. What really inspires you to write such characters and what is there on your reading list?
I get my inspiration from our society. As a philanthropist, I have come across many such instances where some ladies, their strength and stories have moved me deeply.
It is very difficult for me to choose any one book. I love each and every book that I have read as all of them have played an essential role in my life. They have built me in so many ways. Just as a mother cannot distinguish among her children. Similarly, it is very difficult for me to choose any one title.
You've always stood by Mr Murthy. In fact, your contribution to Infosys is   worth appreciating. You've always put the needs and dreams of your family first. But nowadays, when women talk about feminism, they hold this notion of prioritising their dreams and aspirations. What is your take on this controversial topic?
I personally don't have any view on feminism. I think one should do their work properly be it a lady or a man. One should never complain that I cannot do this or that because I am a woman. I would also suggest them not to ask for favours unless there is some emergency. We should know our rights. We should get equally paid and also never hold ourselves back from taking a stand against a