Politically incorrect: Trump tops takeaway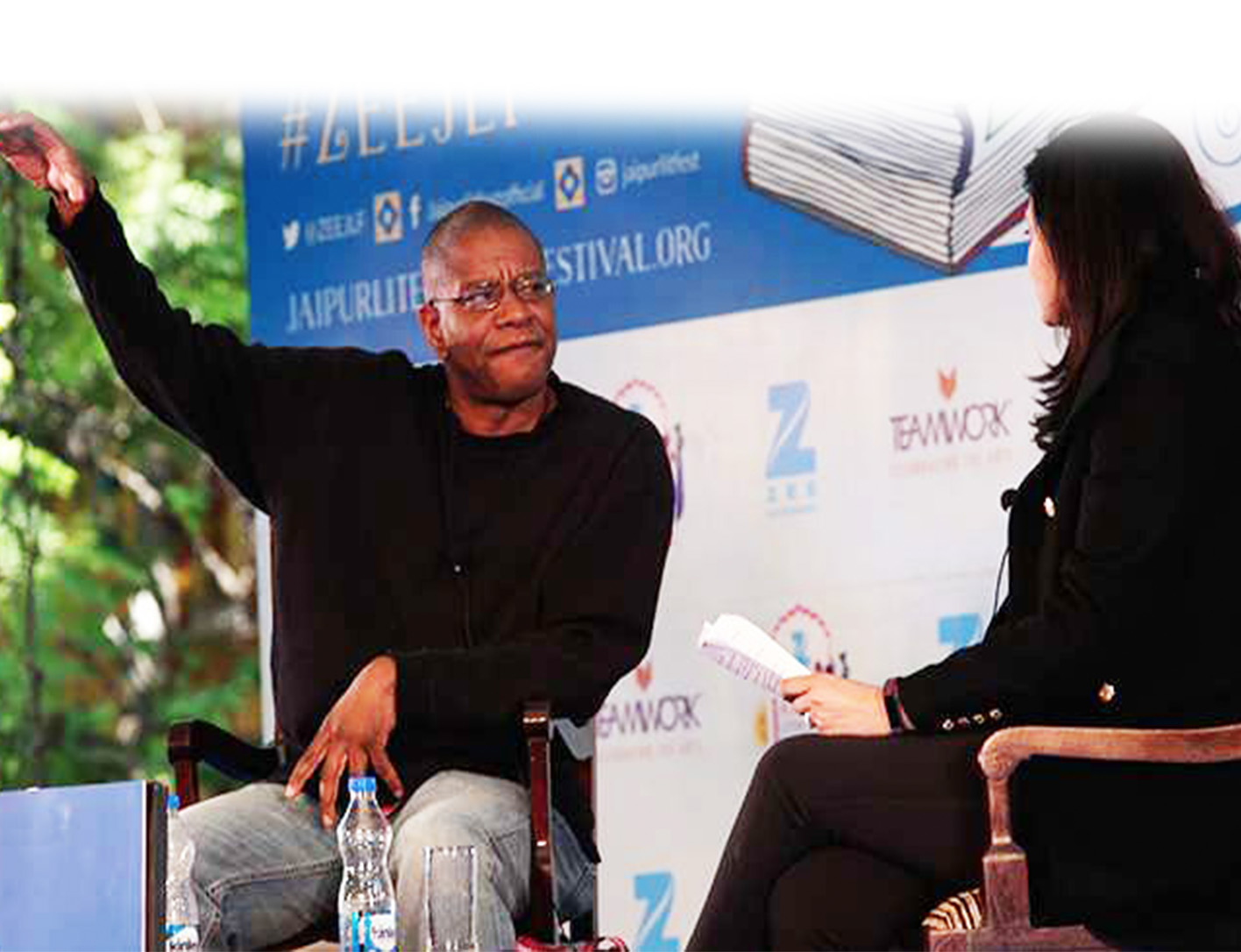 People have begun to call the annual Jaipur Literature Festival a 'pilgrimage'. And of course, given the precedents of the Salman Rushdie and Ashish Nandi controversies, the tenth edition could not possibly have been without politically incorrect statements. At a time when the bigger story than the Trump presidency taking office in Capitol Hill is the story of millions of women's protests against Trump in the USA, Europe and Australia, the JLF started off with Anne Waldman calling the ascendency as a ' drunken dumb show' and Paul Beatty calling it 'dick pics'. Historian Andrew Roberts said exit of UK from the European Union was 'winning back UK's freedom'.
Indian controversies were not much behind. Almost 60 per cent participants in a  poll on demonetisation said it hit brick-and-mortar businesses and the, CEO of  NITI Aayog, of Amitabh Kant, predicted ATMS will become redundant in three year, raising the vision of huge expenditures to upgrade them becoming a waste of resources. Another poll wanted to know if the Constitution was relevant in today, India, hitting at the state's very foundation. A miffed Sadhguru Jaggi Vasudev, only asked about Jallikattu, the controversial bull races in  Tamil Nadu and not about his new book, and with a curtailed press conference showed remarkable restraint and confined himself to just the 'bull' omitting the shit. Jayalalithaa's biographer Vaasanthi, declared 'Sasikala won't last long'.
The very fact that the success of JLF paved way for multiple such literary festivals springing up not just across India but Pakistan, Bangladesh, Sri Lanka, Bhutan, Nepal and Burma is in itself a big achievement. The five-day festival saw a wide range of talent gathered from across the globe to discuss and explore a vast range of subjects from the history of scent to the rise of the Trilobites; tales of the spice trade to the eruption of Krakatoa; from probing the reason for the Fall of Rome to the dilemmas facing Edward Snowden, KGB assassination techniques and the secrets of the Panama Papers. Overpriced and expensive food items and beverages was a monkey which the fair organisers haven't been able to shake off.
In her keynote address, experimental poet  from the US Anne  sang 'Anthropocene Blues'. She began with a 'shout' to her sisters, daughters and friends marching in Washington to protest the Trump presidency,  calling it a 'terrible inauguration' and a 'dystopia'. Recalling German philosopher Adorno, she asked if beauty and creativity was possible in times of such cruelty.
Paul Beatty, who recently won the  Man Booker award, asked his views on political correctness, said, 'I don't know what political correctness is, what post-racism is. Maybe I knew for about a week.' He also recalled how students he taught—from diverse backgrounds—were in tears the day after the results of US presidential polls were announced.
'Chinese pressure will grow. This is bad for India', said former US ambassador Robert Blackwill. Blackwill said Trump's presidency could weaken four key things – the current world order, the global American alliance, the nuclear non-proliferation regime and the anti-climate change initiatives. 'Trump will use his business skills to drive global deal making or it will be like sending a businessman to do brain surgery'.
Historian Andrew Roberts said. 'I believe democracy in the UK was being undermined by the EU, especially by the European Commission, which is unelected. Now we have taken back control of our laws and borders. We may make mistakes, but at least they are our mistakes'.
Political scientist Pratap Bhanu Mehta moderated a  discussion with legal luminaries Ashok Desai, Chintan Chandrachud and Madhav Khosla. 'Is the Constitution relevant in contemporary India?' was the question posed ahead of the discussion, and the audience was encouraged to vote 'yes' or 'no'.
In a session on  Brave New World: The Virtual Economy and Beyond, Amitabh Kant, CEO of NITI Aayog, predicted within three years, cash machines in India will be completely irrelevant.
  Sadhguru Jaggi Vasudev was not asked about his books but flooded with questions on jallikattu, the bull running sport which has been banned in Tamil Nadu, drawing huge protests. He said, '…people say this is being cruel to youth. But you cannot become a man without some adventure'. shape. 'It is the sporting bulls who are the best for breeding', he explaind. An abrupt end to the press conference, and the Sadhguru quipped: No inner engineering, just bulls!',  referring to his ignored book.